Data Privacy
Your data stays on your network.
Angelfish is on-premise server software — you install and manage it in your own environment. Angelfish keeps your data within the confines of your network, which means many of the legal and data privacy issues associated with SaaS analytics solutions don't apply to Angelfish!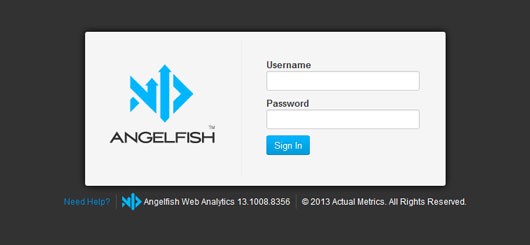 ---
Full Visitor Details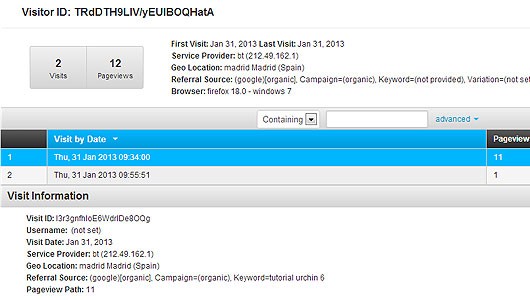 Visitor behavior is fascinating.
See IP addresses, usernames, full clickpaths, and personally identifiable information directly in your reports. You can even link marketing campaigns to individuals across multiple devices.
---
Stolen Bandwidth
Identify leeches…and squash them.
It's a fact: other websites link directly to images, PDFs, and other content on your website. Sometimes they're good links, like a search engine results page link to a PDF, and sometimes they're bad links that steal your bandwidth. Angelfish shows you both.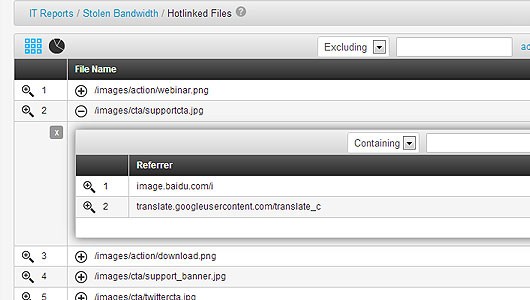 ---
Enhances Google Analytics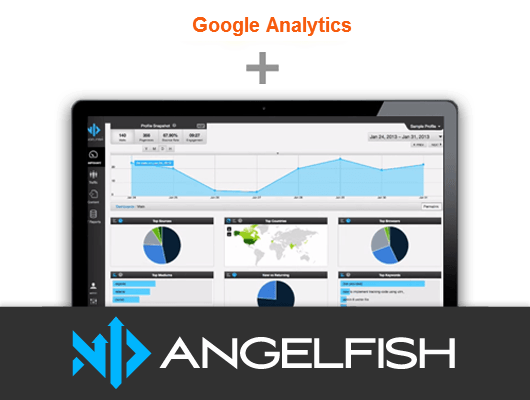 Why choose? Use both.
Angelfish enhances Google Analytics by providing unique features, including:
Tracking for visitors that block GA code
No data sampling: Angelfish shows you everything
Segmentation by Page or IP Address
Nested Segments
GA Upload: Import hit-level data to Google Analytics
Processing logic for local __utm.gif requests
Learn more on our Google Analytics solution page.
---
Track Any Type of Website
Angelfish + web server logs = reports
Angelfish will provide detailed usage reports for anything that runs on a web server and creates a log file, like Intranets, web applications, financial and HR portals, CDNs, or public websites. Learn more on our Solutions Page.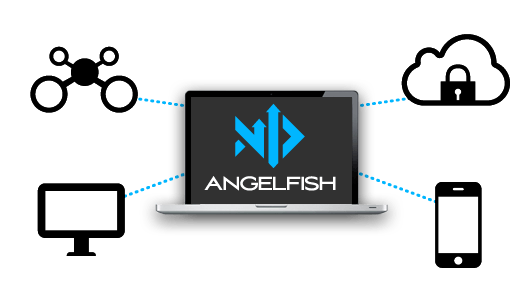 ---
No Tagging Required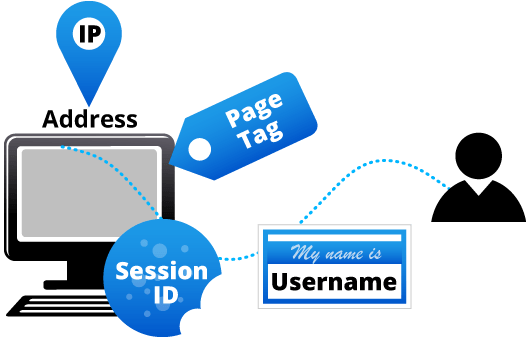 ---
Robust API
Full access for seamless integration.
The API is a core component of Angelfish and provides full access to the underlying data structure. With the API, you can automatically export data from Angelfish into external applications like CRM software, customer portals, reporting dashboards, or hosting control panels.
---
Support Included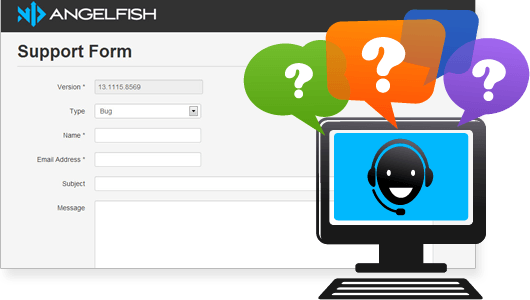 Get the help you need from the pros.
All Angelfish customers receive direct access to our knowledgeable support team. Your time is important and our "sociable techs" will help you solve the problem quickly.
---
Track Visitors Across Multiple Devices
See the complete picture.
If customers (or employees) login to your website, you can track them by username. This feature also allows you to track unique visitors across multiple devices!